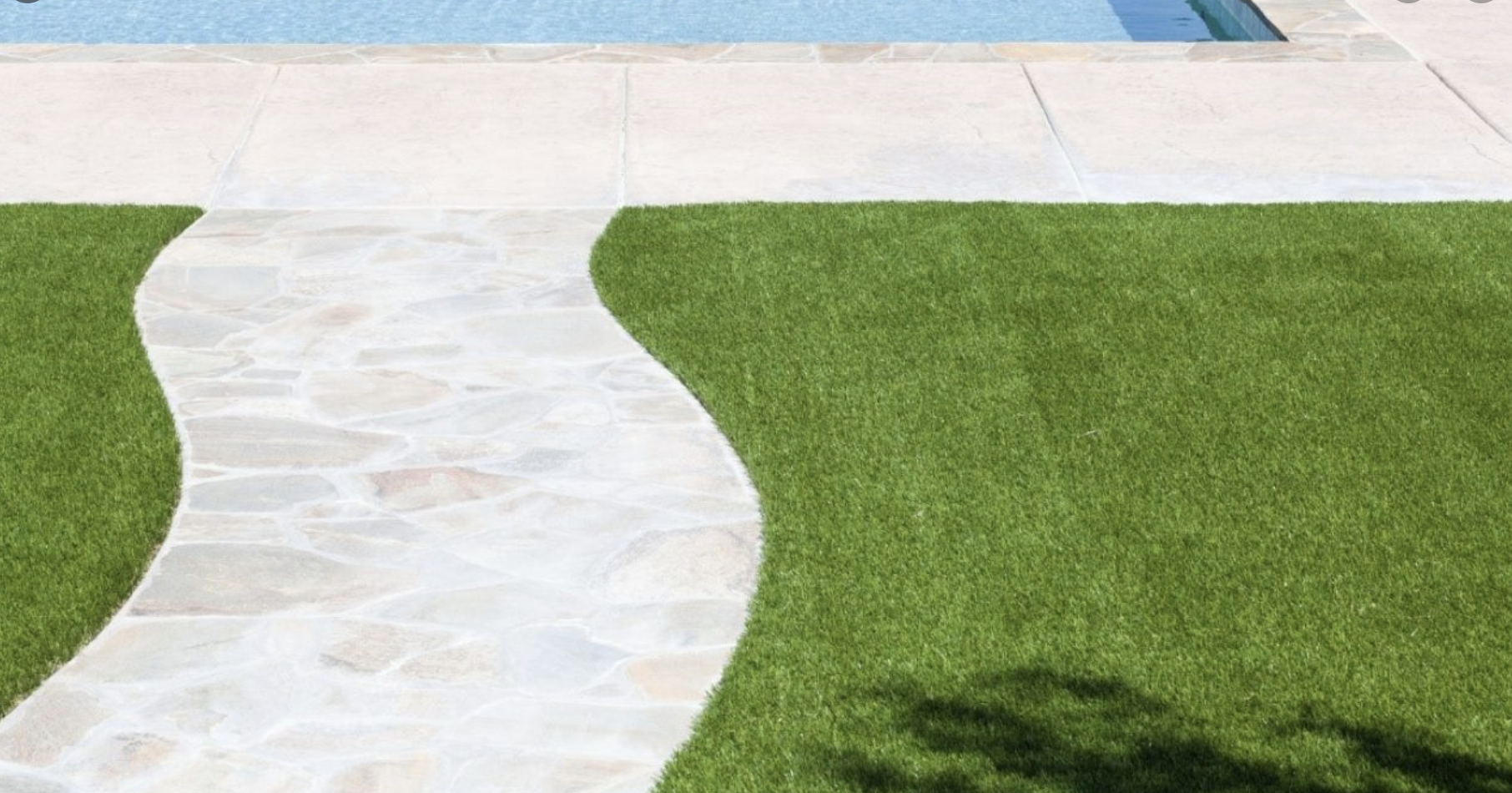 ProTurf Artificial Grass Solution

ProTurf Artificial Grass Solution – Serving Homeowners & Commercial Projects
Synthetic turf is an amazing alternative to natural grass. It's made from synthetic fibers that are durable and easy to maintain, so it doesn't need any watering or mowing. And because it's made of plastic, your kids can play on the lawn without worrying about getting hurt by sharp blades of grass. You'll also save money with artificial turf since you don't have to pay for water or fertilizer!
Artificial lawns are perfect for people who want a lush green yard but don't have time or space for one. They're great if you have a property where there isn't much room outside, or if you just prefer not having to worry about maintaining your own yard. Plus they make the perfect addition to any home – whether its contemporary style or traditional decorating scheme! Call (916) 587-6381 if you want to receive free and fast quotes from the ProTurf Artificial Grass Solution team!
When it comes to artificial turf, ProTurf Artificial Grass Solution is the name you can trust. We are a company that has been installing synthetic grass in backyards all over Northern California, primarily calling the Sacramento metropolitan area our home. Our team of experts understands how important your yard is and will work with you to find the perfect artificial lawn for your needs. Whether you're looking for a backyard that is designed to emulate the look of natural grass, or if your plans are more specific with regards to lawns used in sports and playground settings – we've got it all.
We know big decisions about landscape projects for your home can be a major decision, we want to help you figure out which solution is the right one for you. We can provide turf installation services to meet your needs, whether it's a front yard lawn or backyard landscape that just doesn't quite have what makes people want to come over and play all day long – we've got installed artificial grass solutions perfect in every way!
What Will I Gain by Hiring ProTurf Artificial Grass Solution?
You'll save money on water bills with our synthetic landscaping options because there are no watering costs associated when compared against natural alternatives like hardscapes, grass lawns, etc.

Our work won't fade away year after passing due as would happen

Looks amazing all year

Play on it year-round
Artificial Grass Solution Services in Sacramento and Placer County, CA
What Services Do You Offer?
We provide artificial turf installation for residential and commercial applications, as well. For synthetic grass and turf, we do: Front yard lawns, backyards, turf balconies, putting greens, bocce ball courts, sport turf, turf carpets, artificial grass between pavers, turf around the pool, and more – we've got installed synthetic grass solutions perfect in every way! Dial (916) 587-6381 now for free quotes.
You could need a putting green or pet area with fake blades of natural-looking greens where your pup can run around on the surface like it's real ground without getting muddy paws everywhere. Or maybe some bocce ball court stripes between stone pavers. You'll be so popular, friends from work will call ahead to play a game.
Our installation process includes a free design consultation, clean removal of old grass, custom soil mix delivery and installation of new sod or artificial turf. Need more convincing? We offer competitive pricing, quality workmanship and 100% customer satisfaction guarantee!
Artificial Grass Backyard Lawns
Many homeowners are choosing to have an artificial grass backyard. There are many reasons for choosing turf over grass; this includes drought tolerance, low maintenance, and good with pets.
There are many benefits of having synthetic grass in your backyard, such as the fact that it does not need often watering like a natural lawn needs to be watered every day or two during long-term droughts, which is costing homeowners more money on their monthly water bill than they would spend if using turf for an artificial back yard because there's no upkeep needed whatsoever! Synthetic Turf also requires less mowing frequency – cutting downtime spent maintaining yards by hours each week while freeing up weekends from dealing weeds & clippings cleanup tasks usually required after weekend chores.
In addition: Artificial Grass Backyard Lawns can save you thousands over their lifetime when compared against real sod installation costs.
Give us a call to get your artificial grass installed by ProTurf Artificial Grass Solution at (916) 587-6381.
A lot of homeowners are getting some extra puts at home. You should choose us to install your putting green artificial grass because we've been installing home-putting greens for decades. We have installed well over 40,000 turf-putting greens for homeowners just like you!
You can get a great backyard conversion with us by Installing synthetic grass throughout your back yard (or all of it!) and then applying an even coat of sand on top to create that professional look & feel  Add some landscaping accents in between rocks around trees; it will be a great look. Get started today – call  ProTurf Artificial Grass Solution at (916) 587-6381 now!
We have done so in people's backyards and front yards alike – perfecting our process with every installation project completed throughout this time period as well being committed 100% towards customer satisfaction from start-to-finish (a model you don't always find today).
Get more details about what can happen here: ProTurf Artificial Grass Solution at this number: (916) 587-6381.
Schools, driving ranges, fitness centers, these are all types of our clients that have installed sports turf for their fields in the past. Many schools and these clients prefer turf over the grass for their athletes and visitors because it is easier to maintain, and the turf can be used all year long.
At ProTurf Artificial Grass Solution, we use our patented high-quality infill solution so that these fields are safe for everyone participating in sports or other outdoor activities on them! The cost savings over time will vary, but it's worth considering if there has been any recent construction nearby your field – adding some artificial grass may help reduce noise levels near homes even too.
Can Dogs Pee and Poop on Artificial Grass?
Yes, dogs can pee and poop on artificial grass because it is a great low-maintenance option for pet owners!
Many of our clients have had all sorts of dogs utilize turf in their backyard for peeing and pooping on turf. It works great for animals!
Bocce ball courts are another reason to install artificial grass on your property!
Unlike tennis courts, where you need to worry about every ball bounce and placement on the court surface – artificial turf is perfect for bocce since balls will roll like they would normally. ProTurf offers a variety of colors in their infill options so that homeowners can choose what works best with home's exterior or landscape design too!. We also offer installation service if needed as well."
"One final great reason why people should install fake grass: it looks just beautiful all year round!"
Artificial green lawns are always lush-looking because we only ever use high quality materials when installing any type field surfaces whatsoever here at our company . The benefits don't stop there either; synthetic yards last much longer than regular ones do too.
Turf infill is small pieces of walnut shell, hardwood chips, sand, wonderfill, envirofill, or crumb rubber, that are used to fill the artificial turf fibers.
The infill is important because it gives a yard more life-like look and feel by allowing for different heights of grass in each area.
If you are looking for quality turf infill and other artificial grass installation, dial (916) 587-6381 now to get started!
What Color Options Do ProTurf Artificial Grass Solution  Offer?
We always carry lawns with green hues but we also have shades like bluegrass which can be useful if someone wanted something other than traditional greens on their field surfaces.
Since our company installs any type surface imaginable here at ours , there's really no limit whatsoever as far what colors homeowners could choose from when installing fake yards themselves! For installation purposes only: It takes about three hours total time (including excavation) – calculated per square foot so an average.
Call us at (916) 587-6381 to get free estimates.  
What are the Pros and Cons of Artificial Grass?
The pros and cons of artificial grass include:  it can be used in all types of weather and climates, whereas natural grass needs to have a lot more care taken with watering, mowing heights, etc.
Installation for artificial turf takes only one day (so the homeowner has their new lawn up quicker) because there's no need t plant anything or maintain any upkeep through our services!
One downside might just come as a price point – but remember, since we offer financing options too, homeowners don't pay everything up front, so this may not even matter when they're looking at long-term savings on water bills from fewer maintenance requirements. The last thing we'll mention is some jobs where synthetic surfaces work better than others: pet areas like dog zones typically do well without risk.
Areas Our Artificial and Synthetic Grass Companies Service
We take care all of Placer County, Sacramento County, Yuba County, and El Dorado County. Some of the most common cities that we visit for artificial and synthetic grass installation are; Folsom, El Dorado Hills, Granite Bay, Rocklin, Lincoln, Elk Grove, Citrus Heights, Roseville, Sacramento, Carmichael, Rancho Cordova, Natomas, Auburn, Yuba City, Cameron Park, Galt, Lodi, Woodland, Antelope, Fair Oaks, Loomis, Orangevale, Whitney, Gold River, Pocket, Davis, and Rancho Murieta.
We all know how difficult it can be to maintain a yard during the summer months – especially if you have pets or children that like playing outside in warm weather too! But what about those cold winter days when grass is dead? Synthetic turf has no such problems with this dilemma because of its ability tto withstand both scorching heat as well asto survive below freezing temperatures (yes even snow). This means we'll never need your lawn mower again so long term savings will include not having any power tools involved at some point either which might create another layer for upkeep but everything may just work itself out on autopilot from here anyways since there's always more things done later than sooner. 
Get in touch with us by dialing (916) 587-6381. 
Contact ProTurf Artificial Grass Solution
When you need help installing turf for your property, you'll be happiest if you choose us. We are the favorites of the locals here,  and we're happy to help you with any needs and questions that arise. We have years of experience, so your property will be in good hands when it comes time for installation!
Artificial turf is the perfect solution for homeowners and businesses. It's durable, low maintenance, and can be installed in any climate. You don't have to worry about watering or fertilizing your lawn anymore! Plus it looks great year-round with no need to mow or trim.
We offer artificial grass installation services at affordable rates so that everyone can enjoy this beautiful addition to their property. Get started today by contacting us and get more information on our artificial grass installation service!
Dial (916) 587-6381 and get a free quote!